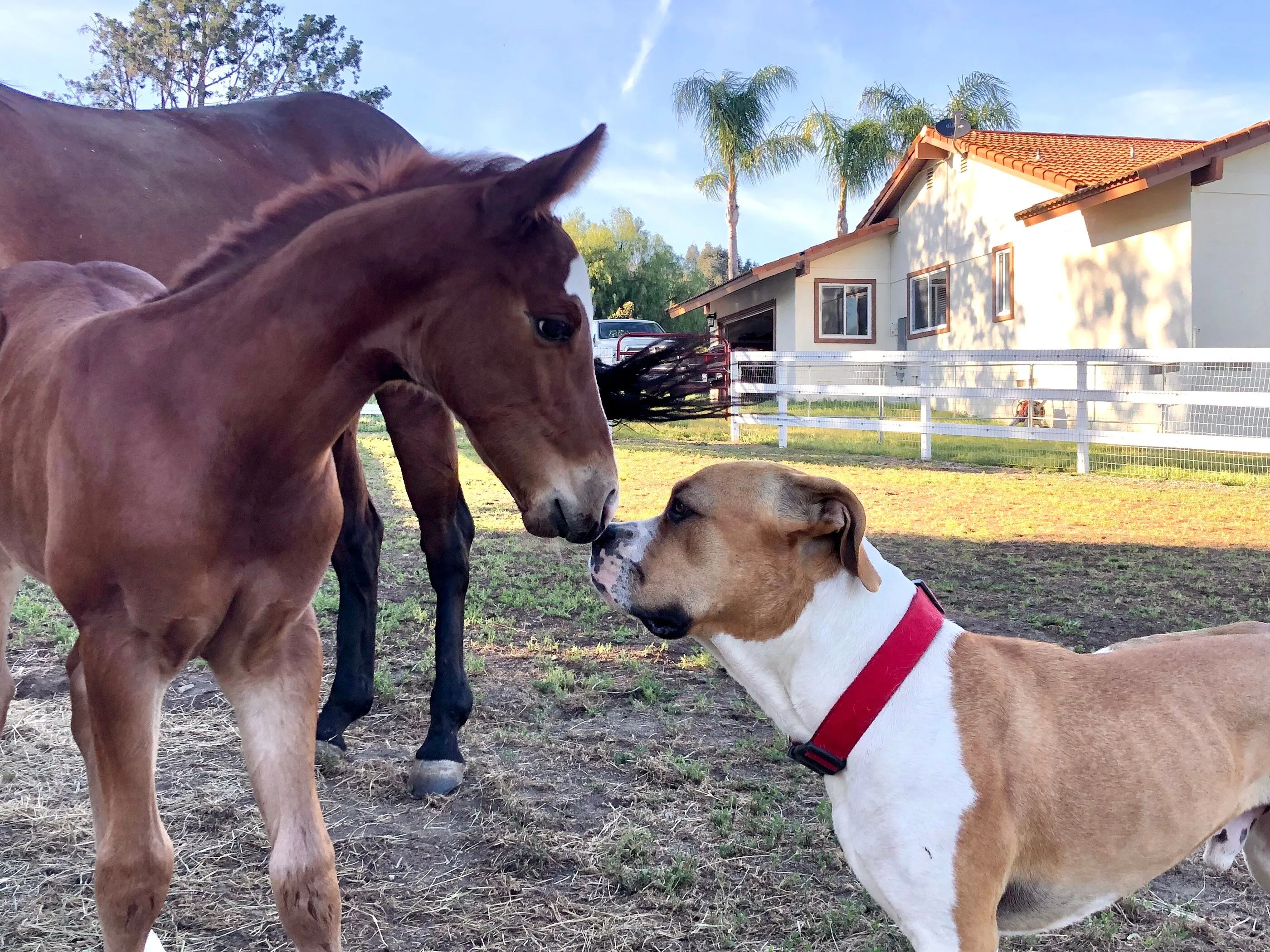 Improve Performance & Reduce Pain with Our Animal Chiropractor
We can develop a plan at McKillican Chiropractic in Temecula, CA, to ensure your canines and horses are in optimal health for their upcoming athletic or performance activities. Our experienced chiropractor is trained to help animals reach elite status in all areas of life.
Animal Chiropractic Care for Horses
Animal chiropractic care for horses is a holistic approach to aiding and preventing musculoskeletal problems in an athletic equine. It involves manual adjustments to the spine and other joints by a qualified chiropractor to correct misalignments or imbalances that lead to pain, stiffness, and diminished performance.
This type of care is frequently used to help conditions such as back pain, lameness, and poor execution in competition horses. Our chiropractors are trained to identify and help with these issues through hands-on techniques, conditioning, and rehabilitation.
Routine chiropractic care can help maintain overall wellness and improve their ability to perform at their best.
Chiropractic Services for Athletic Dogs
Chiropractor care can benefit athletic dogs in many ways, including improved mobility and flexibility, relief from aches and pains, and enhanced performance. In addition, our professionals perform adjustments to realign the spine and other joints, which helps decrease inflammation and improve nerve function.
Ultimately, it reduces pain, range of motion, and helps increase athleticism in canines. Regular chiropractic adjustments also help prevent future injuries and keep the dog in top physical condition.
Our Services Can Help Alleviate Pain in Dogs and Horses
While our primary focus is to help dogs and horses reach optimal performance, our chiropractic experts will also use techniques to help relieve pain symptoms. Pain lessening occurs after adjustments to the spine and other joints and problem areas.
After the process, animals experience reduced swelling and improved nerve function. The result is lower pain levels and a more comfortable lifestyle moving forward. If you need help determining whether seeing a chiropractor is suitable for your animal, we encourage you to contact us for an initial assessment.
Call Our Office for Animal Chiropractic Care
Whether you're looking to alleviate pain or improve your dog's or horse's performance, we will develop a plan that aids in enhanced health and activity levels. Find out the benefits of animal chiropractic care in Temecula, CA, by scheduling an appointment with McKillican Chiropractic today! Call our office today at (951) 303-6696 to schedule an appointment.
Please note:
Dr. Eric McKillican is a Doctor of Chiropractic, licensed in the care of humans. He has attended several hundred hours in the education specific to animal chiropractic.
Dr. McKillican IS NOT a veterinarian and cannot take responsibility for the primary care of an animal.
Chiropractic care IS NOT intended to replace traditional veterinary care, but is considered an alternative therapy, to be used concurrently and in conjunction with a primary veterinarians' care.
Dr. McKillican will work directly with your animal's veterinarians to provide the best chiropractic care possible for your large or small pet.
Chiropractic care for animals is for the detection and correction of a vertebral subluxation, to improve function. Your certified animal chiropractor will never diagnose, treat, or give recommendations for the medical care or treatment of any condition. This is the job for your veterinarian.